Site
Our framework
Our foundations and framework govern and shape the way we work with our clients to provide cost effective solutions.
We believe that the way in which you reward your people should embrace the investments you make in them and the things they value in their work. This is Total Reward Management.
By managing rewards in such an integrated, holistic way, you can successfully align employee behaviours and rewards with an organisation's business objectives which ultimately benefits employer and employee alike.
Our Remuneration in 4-D model provides a framework to help develop and manage all aspects of a Total Rewards programme.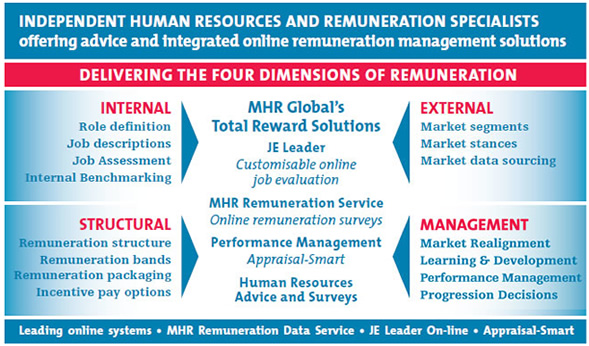 Downloads

Further reading
Contact MHR
If you would like to find out more about our products and services please contact us by telephone or email.